Read the white paper to learn how you can resolve common challenges in your classroom.
Computer applications teacher face many unique challenges in the classroom. Along with helping your students learn new skills, you have a lot of extra work!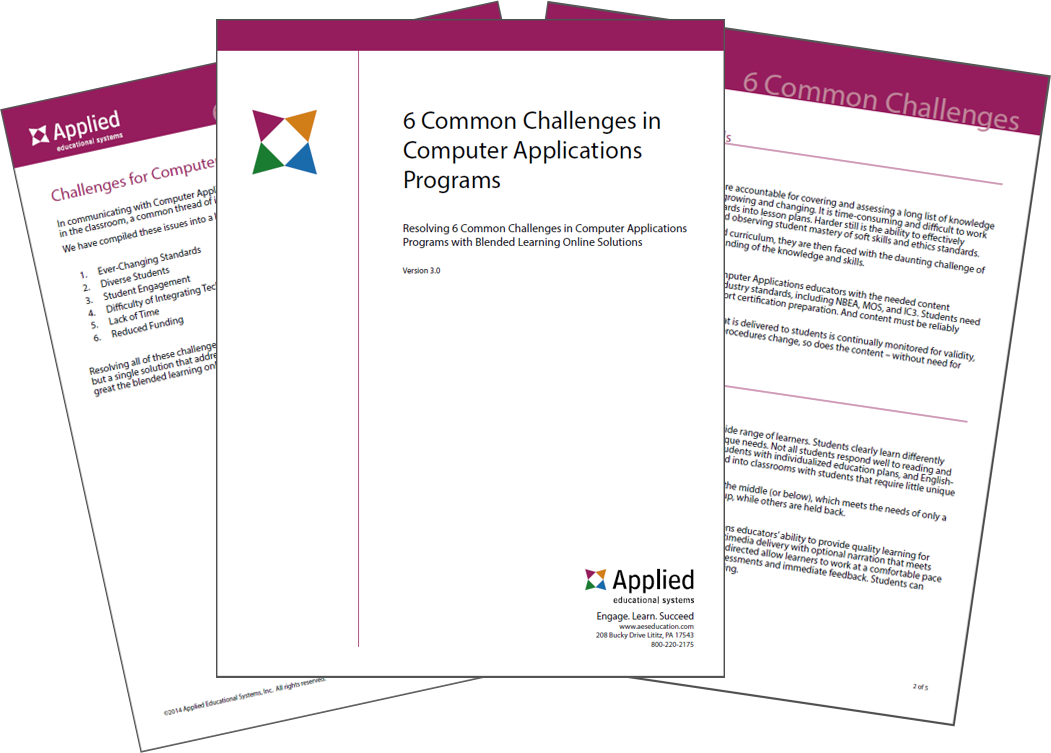 Read this free whitepaper to learn how you can overcome these 6 common challenges in computer applications classes:
Reaching Diverse Students
Ever-Changing Standards
Difficult to Add Online Activities
Engaging students
Little Time for Grading and Teaching Skills
Access your copy now by completing the form!