Read the whitepaper to learn about solving common challenges in health science programs.
Health science instructors face many unique challenges in the classroom. Along with helping students prepare for cetification exams and industry careers, you have a lot of extra work!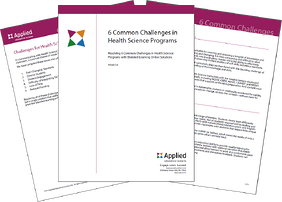 Read this free whitepaper to learn how you can overcome these 6 common challengse in health science programs:
Finding ways to accommodate to diverse student needs
It's hard to keep up with changing standards
Engaging students is difficult
Not enough time in the day
Coping with reduced funding
Access your copy now by completing the form!